About FRIDA: The Musical by Dana P. Rowe & Michael Aman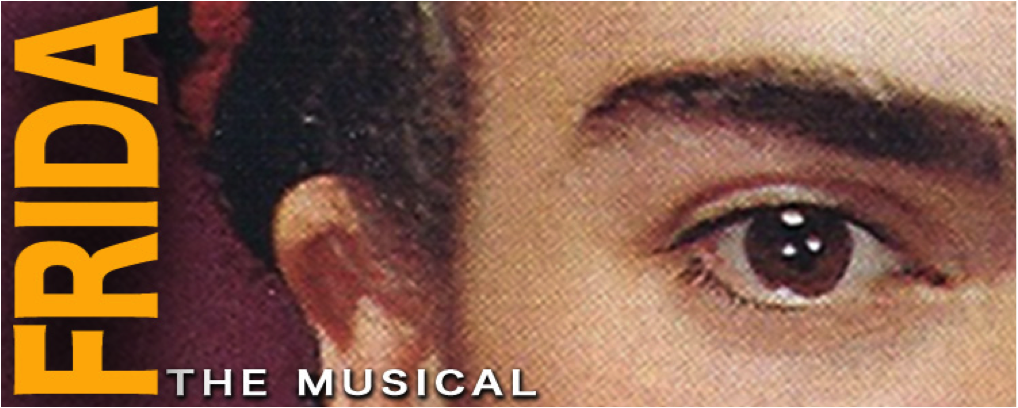 FRIDA: The Musical
Music by Dana P. Rowe | Book and Lyrics by Michael Aman
Synopsis
The musical, Frida, based on the incredible true story of beloved Mexican artist Frida Kahlo, charts her rise above physical disabilities and the male-dominated art world to win the love and admiration of famed muralist Diego Rivera, become the artistic soul of her country and create art that would forever change the way we see the world.
A Note From Dana P. Rowe
When playwright/lyricist Michael Aman approached me in October 2010 about composing music for a show about Frida Kahlo, I didn't see at first how I fit into the picture. That is, until I read her story and started to get to know her. The way she faced life head on with an indomitable spirit; confronted physical challenges and discrimination without a trace of self-pity or rancor; and shared her vision with the world made me instantly fall in love with her and want to tell her story in song. No, I needed to tell her story.
And so we began our labor of love. Michael and I steeped ourselves in popular and traditional Mexican music, language, and culture. We prayed that it would become part of us — part of our artistic vocabulary — so that we could tell her story as fluidly and vividly as she had lived. We incorporated elements of magic realism, puppetry and masks that were integral to the Mexico of Frida's era.
Michael's lyrics leapt off the page in colorful bursts of energy that rivaled Frida's paintings, challenging me to compose music that was equally vibrant and passionate. We quickly realized that we were not just writing a musical but creating an event: a world full of color, pageantry, and dance inspired by Frida's Mexico.
In order to immerse myself further in Frida's world, I visited the Casa Azul, the artist's home and studio in Coyoacán, Mexico City. Amidst her possessions, her paintings and a first-time exhibition of her clothing, I grew more inspired than ever, as if Frida herself were impatiently tapping her beautifully painted toes, demanding that Frida: The Musical be brought to life.
In October 2013, Frida received a first public reading in New York City. All of us who were gathered that night at the 14th Street YMCA were changed and empowered by hearing Frida's compelling story told in such a unique way.
Our dream is that the world will fall in love with Frida as much as we have.
~~ Dana P. Rowe

About The Authors
DANA P. ROWE (music) is an American composer whose musical theater works have been performed in New York City, London's West End and around the world. Rowe's scores for The Fix and The Witches Of Eastwick, both of which were produced in London by Sir Cameron Mackintosh, earned critical acclaim and Olivier Award nominations for best new musical. His off-Broadway musical, Zombie Prom, has reached cult status and is soon to be a major motion picture. Dana wrote the score for Brother Russia, which was a recipient of a grant from the National Endowment for the Arts and premiered at the Tony Award winning Signature Theatre in Arlington, VA.
MICHAEL AMAN (book and lyrics) Michael Aman's The Unbleached American won best play 2012 for the African American Playwrights' Exchange (AAPEX) and had its premiere at The Stoneham Theatre in Massachusetts in April, 2014. He co-wrote the book for The Piper (with Grammy winning songwriter Marcus Hummon), which premiered at the Actor's Bridge Ensemble in Nashville, 2010. His play + (POZ) is opening the season for Island City Stage in Fort Lauderdale in October, 2014. He co-wrote the book for Let Me Sing! A Musical Evolution (George Street Playhouse; Charlotte Repertory Theatre). Michael has a Ph.D. in Theatre History and Masters degree in Dramaturgy.
Save