Eastwick Original Cast Promotional Video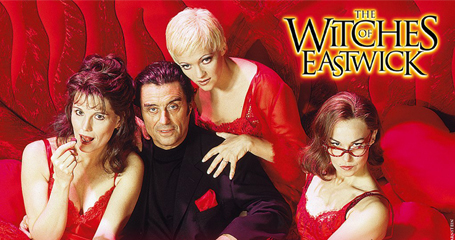 Thanks to @JBoydRochford for bringing this video to my attention. What a treat to see this footage again of the Witches of Eastwick Original London Cast featuring Lucie Arnaz, Joanna Riding, Maria Friedman, Ian McShane, Rosie Ashe, Caroline Sheen and Peter Jöback!
Produced by Cameron Mackintosh, directed by Eric Schaeffer, choreographed by Bob Avian and Stephen Mear, designed by Bob Crowley and orchestrated by William David Brohn and Christopher Jahnke.  A dream music team with supervision by David Caddick and conductors/musical directors, David White and Julian Bigg.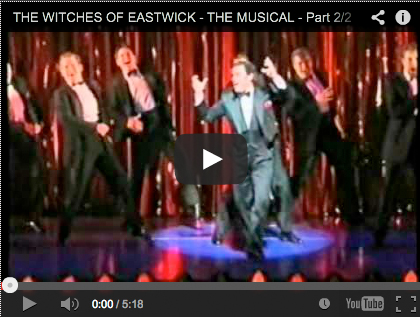 First, of course, Witches of Eastwick. Original London Cast with music by @danaprowe #stageysunday http://t.co/rPqFXBN1g9

— JBR (@JBoydRochford) June 15, 2014